Gifts from the land. Brought to you.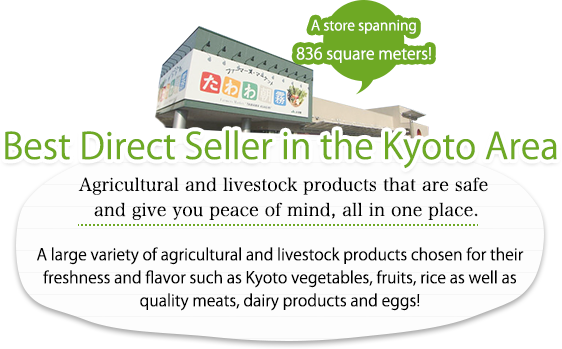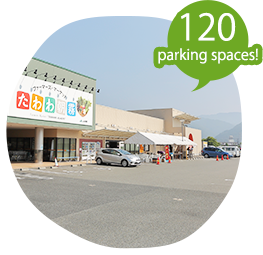 Floor Map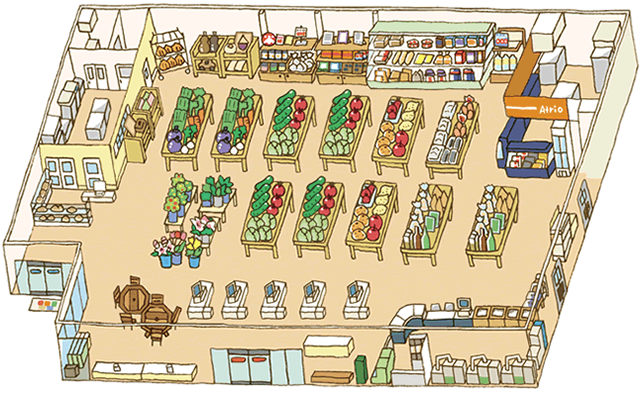 Details will be displayed by clicking the illustrations.
Please see below for the available products
Available Products
Kyoto Vegetables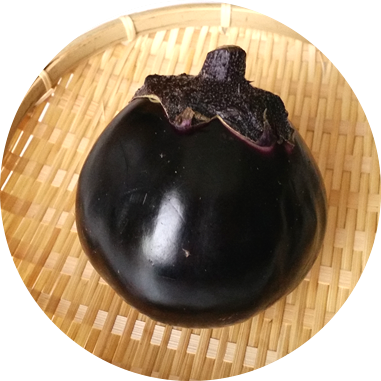 Traditional and brand seasonal vegetables grown in the rich and bountiful climates of Kyoto are lined up in front of the shop every day. All products are delivered locally so they are incredibly fresh. You will be able to enjoy flavors of the land that were cultivated with the highest degree of safety in mind.
Fresh vegetables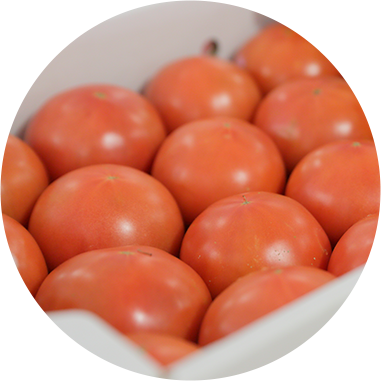 "It's what we eat too so we think about how safe and delicious it is..." We cannot recommend enough the vegetables that these producers worked hard to grow. They are full of nutritional vitamins and minerals which help maintain both beauty and health.
Fruits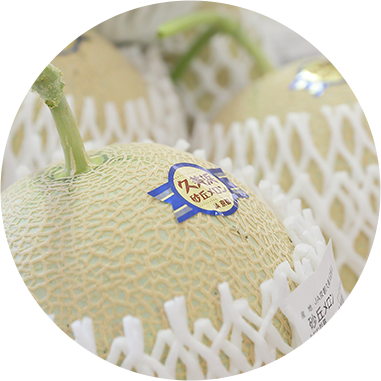 From melons, peaches to pears, we have a large variety of juicy fruits packed tightly with the blessings of nature. Only the most delicious flavors made only possible because of strict level of cultivation and personal care that the producers put into each and every fruit when considering both sugar content and shape.
Processed Goods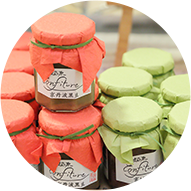 Producers decided to put time and effort into creating these processed goods to get produce that was grown with love to the homes of even more families. From products with flavors that take you back to your mother's cooking to luxurious specialty items, we have numerous goods available to you. You can even use them daily in your home at the dining table or even as a small present.
Dairy Products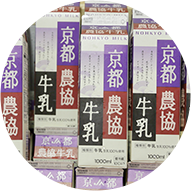 Including 100% dairy milk made from cows raised in the pastures of Kyoto, we sell various dairy products such as yogurt which preserves the high quality, rich and creamy flavor of milk. Be sure to get a taste of these freshly made products.
Flowers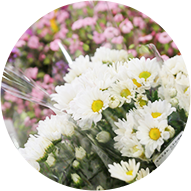 For occasions such as celebrations and offerings, in our store you will find plenty of flowers made available according to the demands of the season. Flowers from JA Kyoto are characterized by their consistent year-around production. You can see the high level of skill from our producers in the colors and beautiful shapes of the flowers.
Meats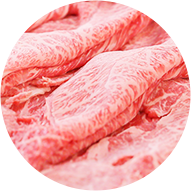 Our Kameoka beef is sold right at the counter. Everything is sold by weight making it possible for you to order only the amount you need and our quality control is top-notch. Croquette, fried pork cutlets and our other products are all made by hand in the store, allowing you to get them when they are out of the fryer and still piping hot.
Rice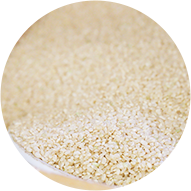 Including our Koshihikari rice produced in Tango selected as one of the top in taste rankings every year, you can purchase superior tasting rice that was cultivated under JA Kyoto, have it polished and take it home right then and there. We are always carrying various brands of rice so be sure to try them all!
Ice Cream,Sherbet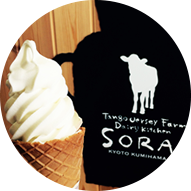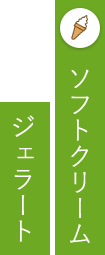 We sell ice cream which was made using generous amounts of milk produced in the pastures of Tango and sherbet that was produced with ingredients made from local vegetables and fruits. A subtle mixture of flavors which make use of the natural sweetness of all ingredients. Please stop by when you want to take a break during your shopping with us.
Eggs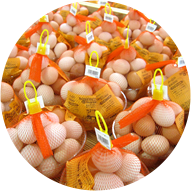 We sell eggs from chickens that were raised in a free-range environment where they are allowed to roam freely outdoors and in locations where gauges are not used in the coops. Eggs coming from chickens where even the feed was carefully selected is rare now in Japan, and while of course striving for safety was important, efforts to achieve their delicious taste has made our eggs top of the line.
Handicrafts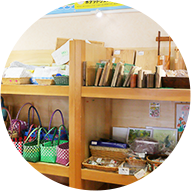 From products crafted from wood to textiles, we sell handmade goods which reveal something about the local history and culture. Everyday goods which convey the warmth of their maker and decorative products from which the technical skill can shine our made available in our store. Some of these products can only be found in this area so take one home with you to give as a souvenir!
Store Information
Name
Farmer's Market TAWAWA ASAGIRI
Telephone Number
0771-23-8318
Address
Kamimata-30 nojo, Shinocho, Kameoka-shi. KYOTO
(next to JA Kyoto Shino Branch)[Google maps]
Holidays
Every Wednesday, New Year's 


*No holidays in July and August

Store Hours
9:00 AM to 5:00PM 

Parking Lot
120 spaces
Public Access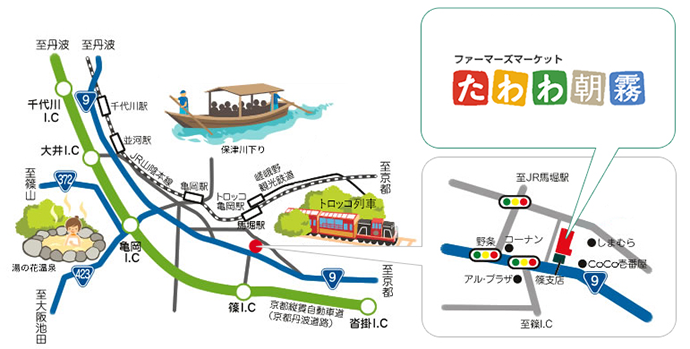 Our customers
coming via car
Immediately from the Kyoto-Jukan Expressway Shino Interchange Approx. 50 mins. from Osaka Ikeda
Approx. 30 mins. from Kyoto city
Approx. 20 mins. from Yunohana Hot Springs
Our customers
coming via bus
From JR Kameoka Station
Keihan Kyoto Kotsu Bus 10 mins.
Get off at "Shino"
Our customers
coming on foot
15 mins. from JR Umahori Station